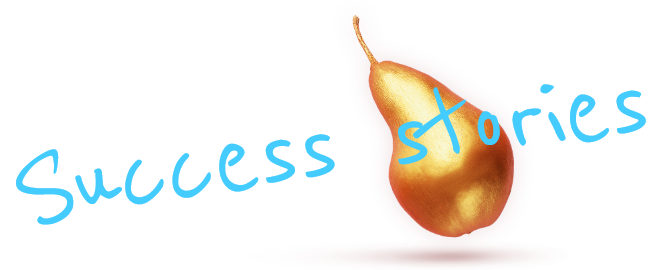 Content marketing in developing an expert image of a dietary supplement brand
Doppelherz is a brand well known for its wide range of dietary supplements, including its flagship product - Vital Tonic, which, in Poland, has for years been advertised with the "Doppelherz – siła dwóch serc" slogan. When you have one really popular product, your Brand may truly reap the benefits, but at the same time the Brand is threatened by associations made with the flagship product - in this case, it is caring for the blood circulation system by the elderly.
Meanwhile, Doppelherz boasts over 100 SKUs in its product range and therefore the biggest challenge that the brand faced was to make consumers aware of its wide offer, dedicated to various target groups - from young, active people to seniors, who want to support their bodies in the autumn of life.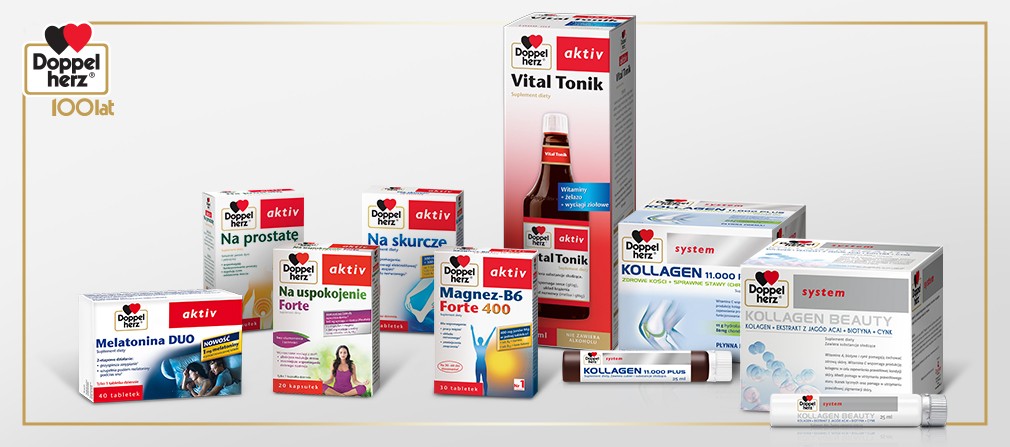 The Veneo digital agency took on this marketing challenge. During the first months of cooperation, we created several interrelated content websites and conducted a number of online advertising campaigns (with different reach and advertising goals), the task of which was to reach the widest possible audience as part of a strictly defined target.
Introduction, or the communication foundations
We knew that such wide-ranging activities had to have a common denominator - so that the brand image in digital would be consistent and credible, even though promotion concerned a somewhat wide variety of products (from products supporting the heart or joints, to dietary supplements in the beauty category). At the same time, we were aware of specific legal restrictions imposed on advertising dietary supplements and the fact that ignoring them would result in high fines for the producer (which is not a rare situation in this industry). Therefore, the first weeks were dedicated to study (a special training with a lawyer-expert in food law was a must), thorough research, and concept work, which resulted in laying foundations for the brand strategy and its communication.
We based the assumptions for the marketing strategy for the Doppelherz brand on several premises.
First of all: exploiting the current image of the Brand through the prism of one of its products - Doppelherz Vital Tonic - which was already individually positioned (the product was directly assigned to the Brand so that both the product and the Brand were identified one with another).
Secondly: compliance with the mission of the Doppelherz Brand, which is to support health and improve the quality of life by supplementing the daily diet with vitamins and minerals.
Thirdly: taking into account such Brand values in the communication as: safety, certainty, German reliability, comprehensive offer (assistance at every stage of life), or supplementing deficiencies.
It is the role of the marketing message to communicate that Doppelherz supplements strengthen health, support psychophysical condition, as well as beauty. That is why we tied the entire brand and all its products with the guiding idea and the key message - "Siła Życia", understood as the embodiment of health, vitality, well-being and the willingness to take on new life challenges. Thanks to Siła Życia, supported by Doppelherz, you can live up to 100 years in good shape.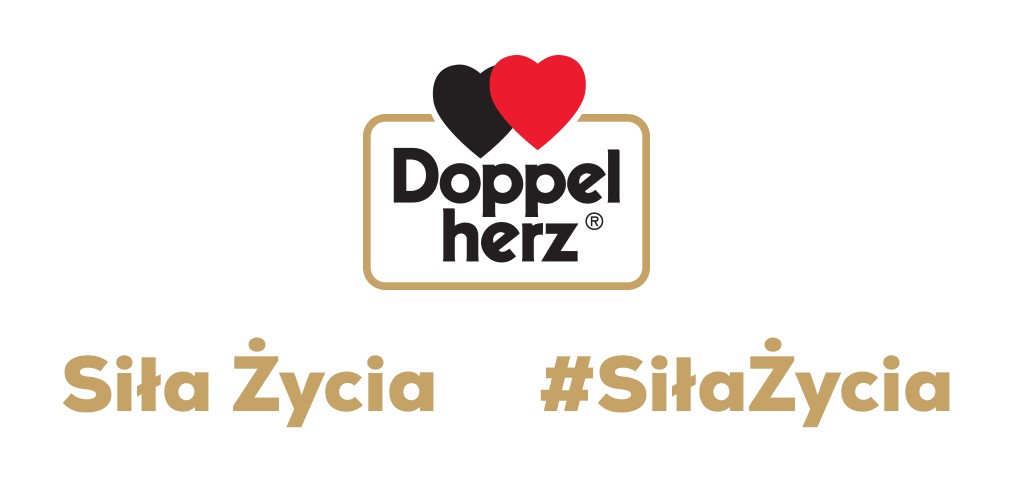 Promotion through education
Promotion of the Brand and building its positioning in the eyes of recipients were based on the broadly understood education. We knew that in the industry of dietary supplements associated with caring for one's health, this was just the way to go. Therefore, appearing on the Internet during the first year of our cooperation were dozens of substantive articles, supported by reliable sources, positioned individual client products or ingredients that were used in the production process. And so we contributed to the increase of awareness not only of the brand itself, but also of entire segments of dietary supplements, such as formulas with collagen, magnesium, or melatonin. At the same time, through extensive SXO activities and Ads campaigns, we linked them to specific Doppelherz dietary supplements.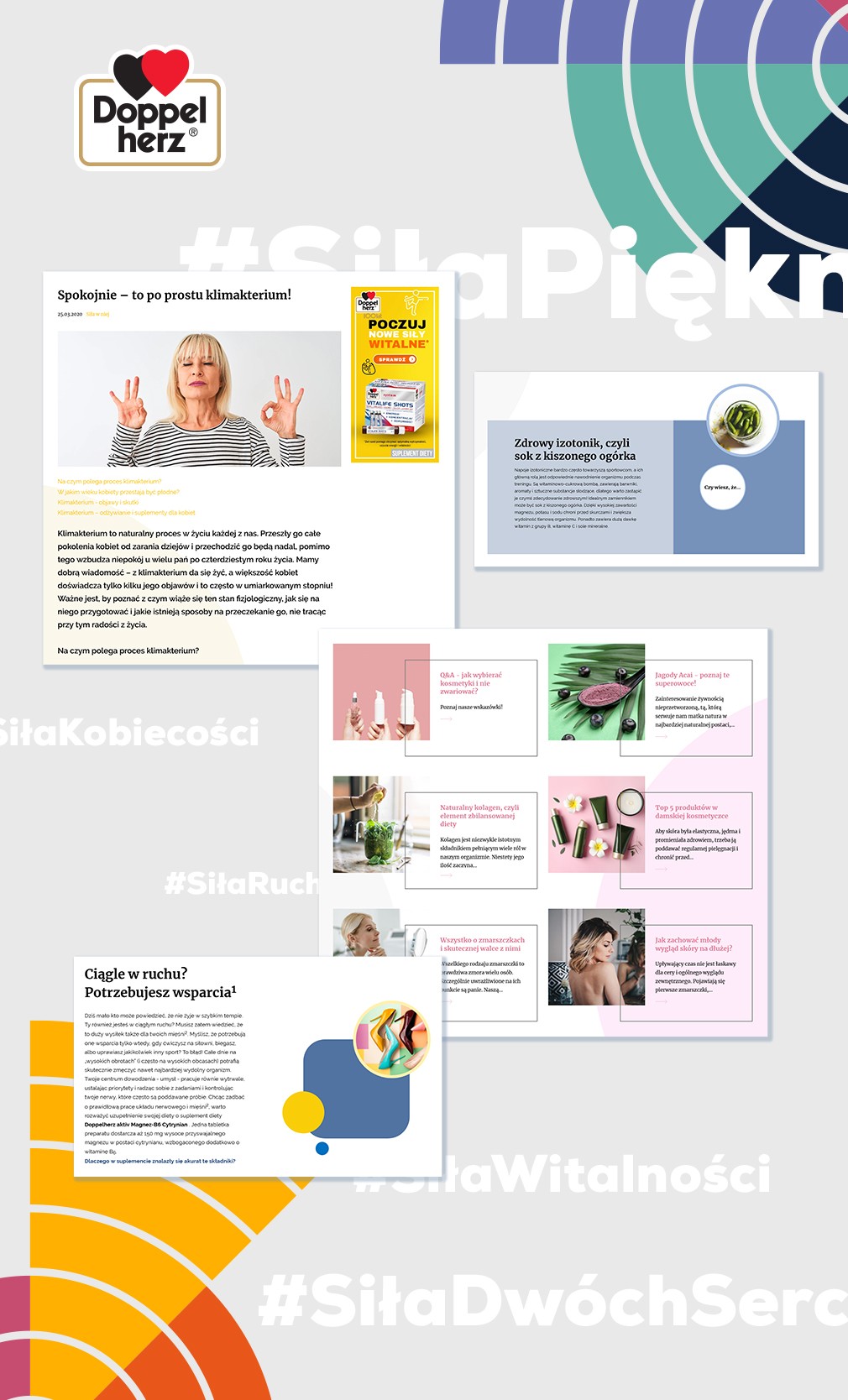 This is not to say, of course, that we have lost sight of the main goal, which was to increase sales of individual assortment groups in brick-and-mortar pharmacies. In fact, the starting point was to instill in the minds of recipients specific associations related to Doppelherz (focused on identifying the brand with a wide range of dietary supplements), and, as the next step, carry out activities focused strictly on presenting advantages of specific products and arousing purchasing intentions. To sum up - our activity in digital was justified in terms of business and well thought-out at the same time - we knew when to start selling. First comes education, making the target group aware of the needs and problems, offering interesting facts, and then presenting perfectly matched solutions.
Highly personalized content
In order for our strategy to work, we needed content that would be perfectly matching needs of specific target groups. For this reason, we looked at insights, we monitored popularity of key phrases, we estimated the demand for specific topics of articles, to which we could match products/ingredients from the Doppelherz offer (we were aware that a single text or a snippet of advice would not get us toa all potential customers of such a large brand). All this, however, was preceded by the creation of a so-called persona, i.e. model target representatives.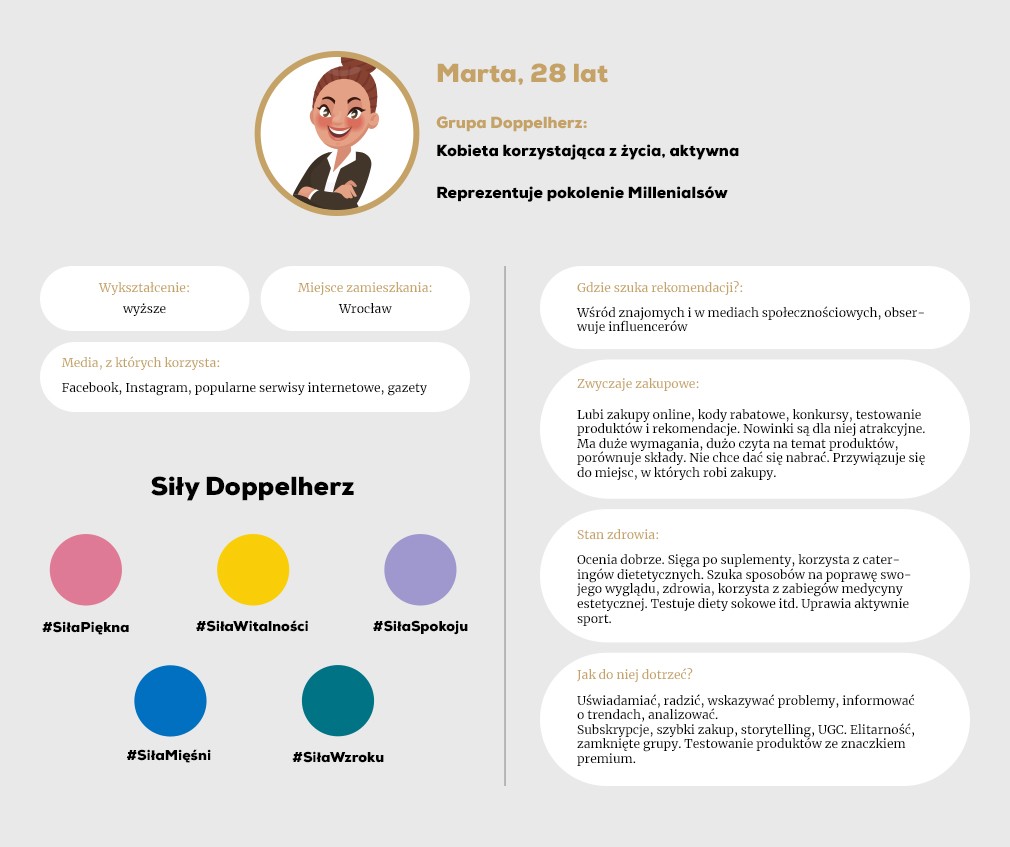 Each purchase process should begin by creating a client persona, which allows to better understand the client's motivations and needs. It also shows the stage of the Customer Journey for a particular consumer, whom we want to make an offer (they want to learn about collage or perhaps they already know about it, and now are looking for a collagen formula with the best absorbed ingredients?) This leads to building up a consumer-brand relationship, where the brand has invited the consumer to explore the brand's world, that they know a little about or wish to get to know it. The consumer becomes aware that the brand is an expert in its field and may serve as a guide. And this is just a step away from loyalty and (not just a one-off) purchse.
Technicalities, that is, knowing not only what, but also how to do it
For the first several months of cooperation with Doppelherz, we created about fifteen personas - including several ones dedicated to advertising campaigns for specific products (including new products), such as:
Doppelherz system KOLLAGEN BEAUTY,
Doppelherz system KOLLAGEN 11.000 PLUS,
Doppelherz® system VITALIFE SHOTS,
Doppelherz® aktiv Melatonina DUO,
an entire family of magnesium formulas.
The entire analytical and creative effort would go to waste if not for our specialists who know the secrets of the campaign's technical aspects: graphic designers, web designers, UX, SXO, Google Ads and Social Media Ads specialists. It is their knowledge, experience, and commitment that made it possible to effectively reach specific groups of recipients and use the budget.
One of the most important issues in campaigns related to the creation of dedicated landing pages was the use of new, complex Google algorithms which monitor websites and promote those that bring the greatest value to the user. Gone are the days of content packed with keywords, designed to suit "bots" – today, they no longer stand a chance of appearing high in search results.
At present, in order to meet the Google's requirements, you need to fulfill a number or conditions, among others:
define key phrases in a precise manner and use them naturally;
build up topical authority, that is exhaust a given topic as part of the website (see an example, that is creating a comprehensive and varied guide on how to take care of your musculosceletal system in the Strefa Sprawnych Stawów);
use solid web writing practices (appropriate content structure that encourages staying on the website as long as possible);
optimize the website for SEO;
comply with any restrictions related to the promotion of dietary supplements.
Building SEO friendly content, supported by effective Facebook Ads and Google Ads activities, allows to reach people looking for answers to specific questions about health, beauty, or well-being – topics which we care about the most.
Useful and interesting content about dietary supplements, i.e. a content revolution
If you have ever looked up information about dietary supplements, their ingredients, or any health-related topics, you already know that anywhere you look, information is boring and repetitive. This has to do with run-of-the-mill health statements, which are required when promoting dietary supplements. But our plan for the Doppelherz marketing content was to stand out, and thus meet three main conditions:
must be truly helpful and useful, offer actual answers to questions or doubts of users (it can hardly count as achievement to lure someone with a clickbait, what really matters is to help them and encourage to read an entire article – especially if you want to position as an area expert);
as far as it is possible when taking into account legal limitations related to promotion of dietary supplements, content should be clear, understandable, engaging, and attractive for a user (therefore, we breathed a bit of life in the dietary supplements narrative and created interesting graphics, infographics, charts, or an entire knowledge-based cross link system,
it makes the user learn about a specific product which meets the user's need and thus contributes to the sale growth.
We set the bar very high – some fragments (both in articles and advertising banners) had to meet legal requirements, and therefore were painfully cliche, but we went to great lengths in order to make the content useful and interesting. See examples:
the Siła Ruchu campaign, carried out in cooperation with Robert Korzeniowski - as part of it we used graphics, articles written by Mr Robert Korzeniowski, a video series starring Mr Korzeniowski, all of which were promoted via Google Ads and Facebook Ads;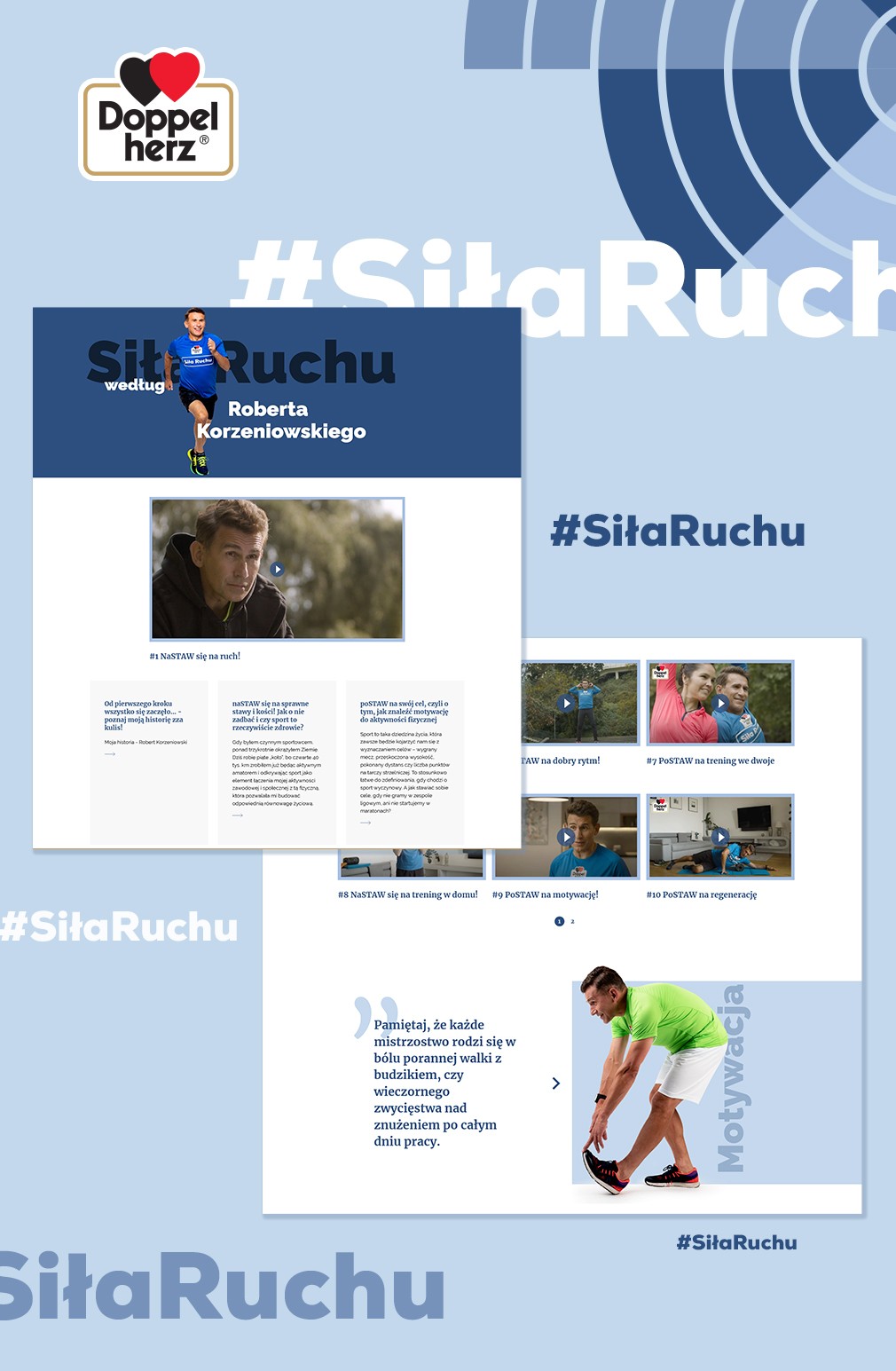 a special profiling survey in a campaign promoting dietary supplements with magnesium - the user was to answer a few questions, and then was able to find which formula would best suit their needs, and at the same time he or she had a chance to read the highly profiled content;
a Strefa Sprawnych Stawów tab, where we used varied content such as: how-to articles, expert comments (including substantive FAQ and Q&A sections), infographics, or video materials;
clear, visually attractive, and consistent with other elements of the website infographics, e.g. on MojaSiłaPiękna.pl;
a series of video animations: "Jak leci? Czyli męskie rozmowy o prostacie" including placement of the Doppelherz Na prostate Forte product - the purpose of cartoon animations with a funny pun was to promote the indicated SKU and educate the target group on the prevention of prostate cancer as part of a wider "Po prostu #SiłaMęskości" campaign.
On content reaching the right audience
Solid content is bound to reach the target audience. It is therefore necessary to develop the right strategy to reach the Target Group.
As for the Doppelherz brand, apart from separate product campaigns, we based the overall communication strategy of a wide range of the Client's products on the diagram shown below.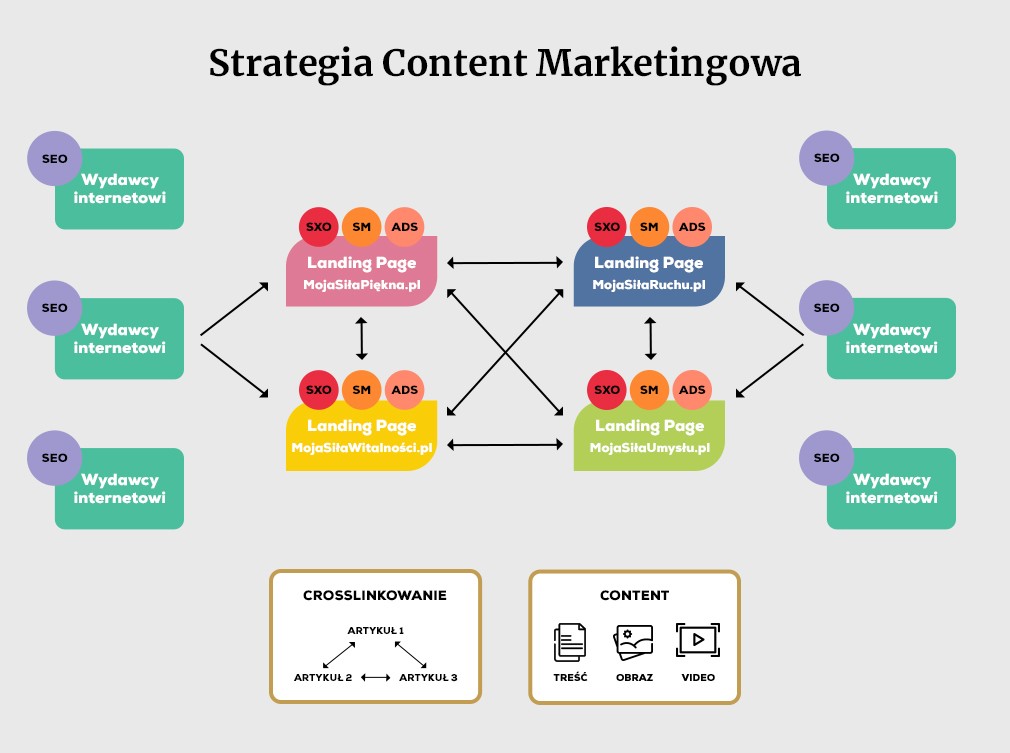 At first sight, it may look complicated, but in fact it reflects the very idea of a holistic approach to the brand promotion which used content marketing tools available across the web. The scheme was put together by departments dealing with digital advertising, which enabled each person involved in the project to find their dedicated tasks. We had got tasks for:
frontend and backend developers, and web designers (creating content websites);
graphic designers and animation/video creators (graphic layer of websites and creations for ads);
copywriters (creative support in campaigns);
content writers (the entire content base - both on the landing page and external articles);
SXO and UX designers (key phrase research, positioning, website and content optimization, cross-linking);
Social Media Ads and Google Ads specialists (extensive digital paid promotion);
account executives (cooperation with influencers, project coordination).
Importantly, coordination of all activities over time was possible only thanks to the fact that all required specialists for the project implementation were already on hand, in our agency.
A side effect of engagement in the project and regular exploration of the subject was having our specialists observe and describe new trends. This happened in the case of the campaign for dietary supplements with magnesium, involved in which was an influencer Ola Żelazo, specializing in yoga, promoting a lifestyle focused on taking care of oneself, one's health, and well-being. We were the first to refer to this type of cooperation and the value it brought to the recipients of communications as self-care marketing.
To sum up, a broad-spectrum project like this, spanning a wide promotion of numerous categories of dietary supplements and including change or strenghtening of the brand's image (ultimately: Doppelherz stands not only for Vital Tonic for senior customers, but a wide range of products for virtually every customer) has been an organizational and creative challenge from the very beginning. Over time, we have proved that this broad-spectrum of activities, preceded by a multifaceted analysis and working out a specific plan, involving digital specialists across many fields, can bring the expected results. And these results translate into the brand image and satisfactory business growth.
×